Signing Up for a Zendesk Account for Lionbridge Connectors
You can create a new Zendesk account for Lionbridge Connectors.
Note: If you have previously emailed Lionbridge Connectors Support at connectors@lionbridge.com to create a support ticket, you can get a password for your email account. For detailed instructions, see "How to Get a Password if You Have Previously Emailed Lionbridge Connectors."
To sign up for a Zendesk account:
Open the Lionbridge Connector Zendesk page in your browser: https://connectors.zendesk.com.

Click Sign up link.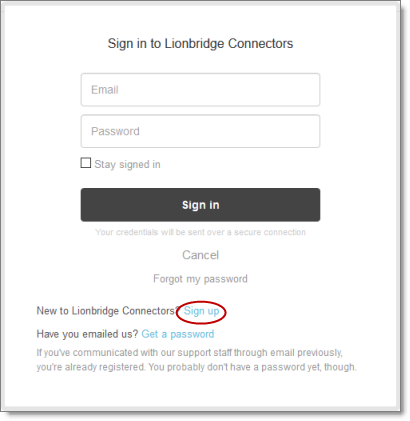 The Sign up page opens.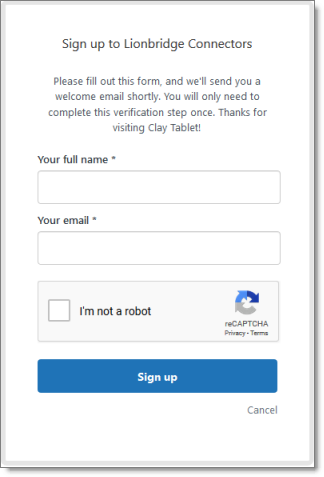 Enter your name and email address, and select I'm not a robot check box.

Click Sign up.

The Sign-up complete page opens. You will receive a verification email shortly with a verification link that enables you to sign in. If you do not receive an email within a few minutes, please check your junk or spam folder.

Click the link in the verification email to create a password and sign into Zendesk.