Getting a Zendesk Password if You Previously Emailed Lionbridge Connectors
If you have previously emailed Lionbridge Connectors Support at connectors@lionbridge.com to create a support ticket, you can get a password for your email account.
To get a password:
Open the Lionbridge Connector Zendesk page in your browser: https://connectors.zendesk.com.

Click the Get a password link.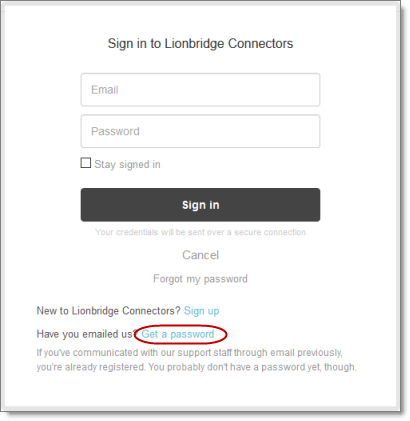 The Please set me up with a new password page opens.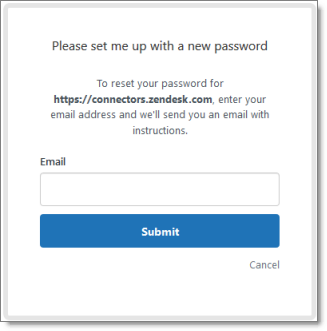 Enter the email address from which you emailed Lionbridge Connectors Support (connectors@lionbridge.com).

Click Submit.

Zendesk sends you an email with instructions for creating your password.

Follow the instructions in the email from Zendesk to create your password.
You can now sign in to Zendesk to create, view and update your support tickets.