Configuring Restriction Setting for CMS
This is a new optional setting for CMS feature. This setting allows the user to select the CMS properties which will not be sent out and translated by the translation provider.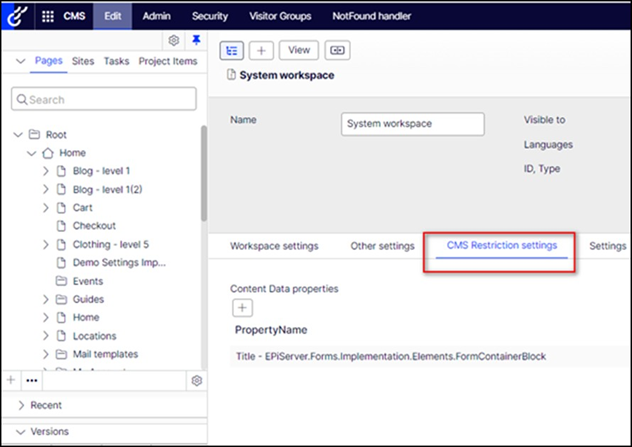 User can do the following actions to add the restriction fields:
Click on the button under the selected node properties.

Select one of the restricted fields in the Property Name.

Click button and the setting will be saved automatically.