Preparing Emails for Translation
Before you can collect and send emails out for translation, you must ensure that they contain dynamic content. This requires that you add a segmentation to each email.
During setup, your Marketo administrator created a segmentation for languages, which supports translation. This segmentation contains segments that map to Clay Tablet languages. You must add this segmentation to each email to translate.
To add the language segmentation to an email:
Log into Marketo.
Navigate to the email to translate.
Open the email for editing. For example, select the email and then right-click and select Edit Draft from the context menu.
In the Email Content pane on the right, click Segment By.
The Segment By dialog box opens.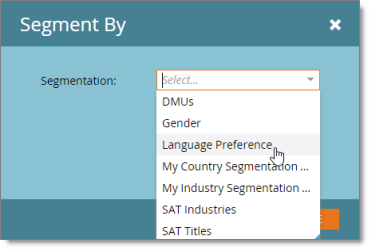 In the Segmentation dropdown list, select the segmentation that your Marketo administrator created to map languages for translation. For example, if your Marketo administrator created the Language Preference segmentation for this purpose, then select it.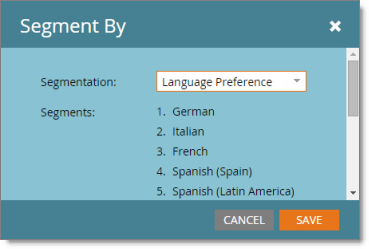 Note: The Segments section lists the segments corresponding to each language you can send for translation.
Click Save.