Adding Multiple Items to the Cart
You can add multiple items to the Cart, so that later you can submit them to the Connector. For an explanation of using the Cart to submit content to the Connector, see Submitting Content to the Connector via the Cart.
To add multiple items to the Cart:
Select Translation > Sources from the menu or click the Sources tab (if it is displayed) to open the Content overview page / Sources tab.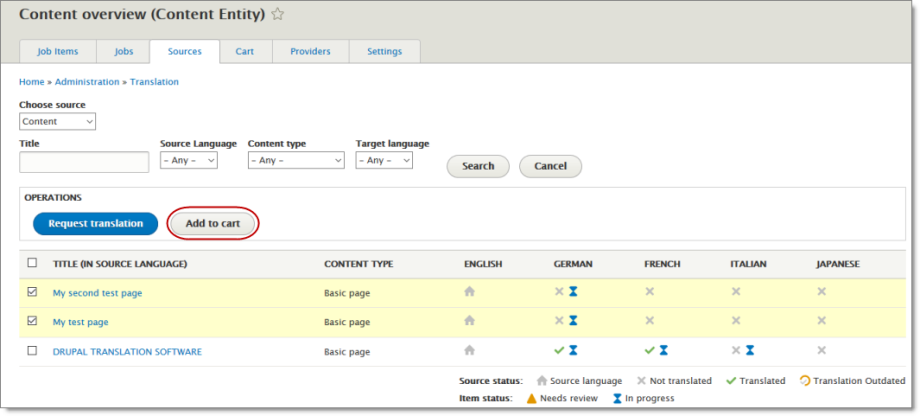 Select the check boxes for the items and click Add to cart.
A message box at the top of the page states that the selected items were added to the Cart.
For detailed instructions on viewing and sending out items from the Cart, see Submitting Items in the Cart to the Connector.