Viewing One Translated Job
If the Auto accept finished translations check box is selected for the provider (the Connector), you can view translated content. However, you cannot modify it here, because it has been automatically accepted. For instructions on editing translated content, see Editing Translated Items.
To view the translation of one job:
If the Job page is not already open: a. Select Translation > Jobs from the menu to open the Job overview page (Jobs tab) . b. Optional. Use the filter bar at the top of the page to locate the job to review. The job is in Accepted state. c. In the Operations column of the job to review, click Manage to open the Job page.

In the Job Items section, in the Operations column, click View.
The View Translation page opens.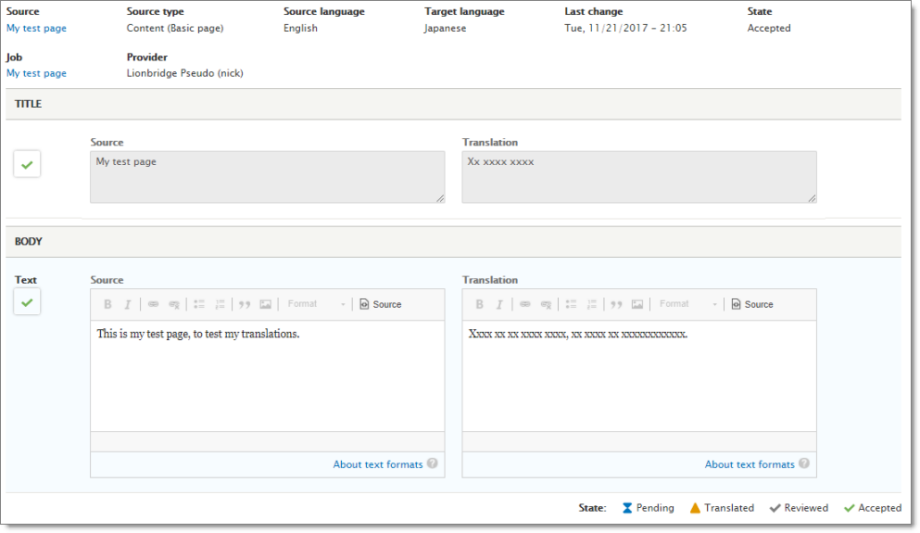 The Source fields on the left side display the source content.

The Translation fields on the right side display the translated content. In these examples, pseudo-translation is displayed instead of actual translated content.
The fields displayed here depend on the fields in the content type.
When you are done, click Cancel to return to the Job page.