Editing Translated Items
After a translation has been accepted, including auto accepted, you can still make changes to it. You edit a translated item the same way that you edit the source item, by editing the target language version of the item.
To edit a translated item:
Click the Content menu to open the Content page, and then in the Operations column, click Edit for the item to edit. If necessary, you can filter the list of content items by status, type (content type) and language and then click Filter.
The item is displayed in the source language, for example, English.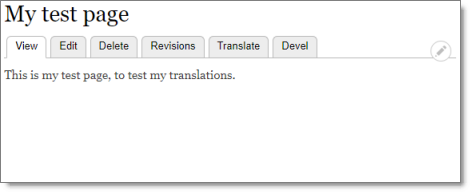 Click the Translate tab.
The Translations of page displays the translation status of each available target language for this item.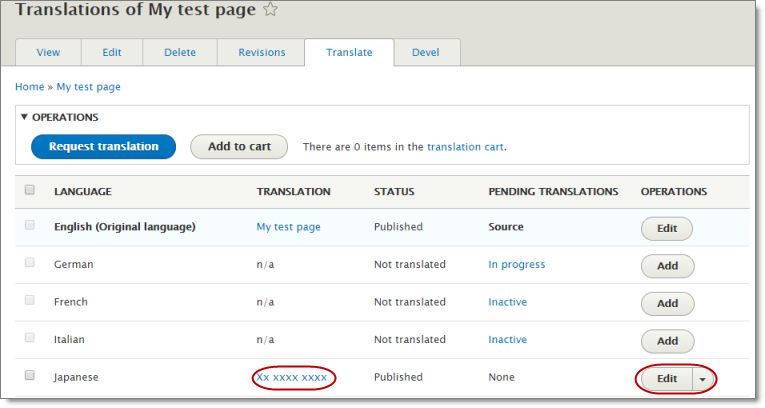 To edit a target-language version, click Edit, or click the link in the Translation column.
The target-language version of the page opens.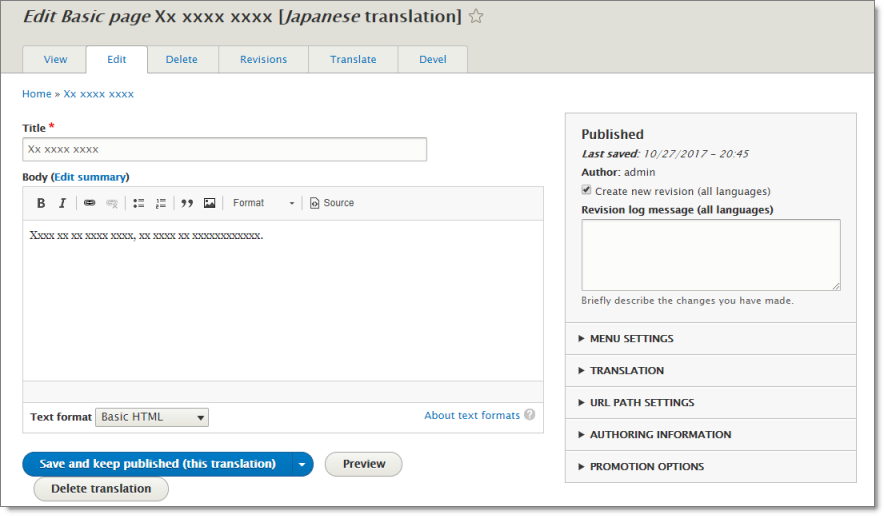 You can now edit the translation of the item. When you are done, click the appropriate Save button to save your changes.